If you're an architect, designer or specifier working in the adhesive industry today, it's probably a question that's kept you up at night. Or if it hasn't kept you up, then at the very least it caused you a headache or two on the job.
What do you look for when purchasing pressure sensitive adhesives? After all, although it's a very specialized question, it makes all the difference when it comes to ensuring your flooring installation is of the highest quality.
But, how do you know if you're getting the best quality and what are other good things to look for in your pressure sensitive adhesive? Here are a few things to pay attention to:
How Pressure Sensitive Adhesive Actually Works
According to Adhesives.org, what makes pressure sensitive adhesives unique is the fact that they do not solidify to form a solid material, but remain sticky instead. This gives them the ability to wet surfaces on contact. The website goes on to say that pressure is necessary to create bonds, but if you're not careful, inadequate pressure, low temperatures and other variables can create bubbles in the adhesive that makes it prone to coming off.
Yes, it Should Actually Be Waterproof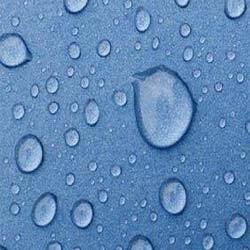 The flooring industry has generally responded to the need for adhesives not by providing better moisture resistance, but instead turning to other products as moisture barriers.
Far from fixing the problem, they sometimes aggravate it. It seems obvious that things would become a lot easier if moisture sensitive adhesives are actually, well…moisture insensitive and, yes, waterproof.
What sets Formulators apart is the very fact that we believe the most efficient solution to avoiding problems related to elevated concrete moisture can be made simple.
Make the installation products waterproof…and that's what we did.
Easy Installation is Always a Good Thing
It's probably a no brainer, but a pressure sensitive adhesive that's easy to install is all the better. Instead of a laundry list of extra tasks tacked onto the industry norms such as shot blasting concrete exposing the work environment to cancerous silica dust, mixing and applying hazardous 2-part epoxy, spreading a layer of self-leveling material, adhesive application and the setting of floor materials, why not make it simple?
There's no need to complicate things, and Formulators offers a tried and true process called Aquaflex. All it takes is some simple steps to achieving concrete porosity, repairing surface defects with Aquaflex waterproof cementitious repair, applying Aquaflex waterproof adhesive and setting the resilient flooring material.
It's Not Always Easy Being Green, But it Should Be
In this day and age, being green should not just be a business ploy. Whether it's your carbon footprint or the products you make, it's not always easy to be green.
With the right combination of know-how and hard work in the lab, it is possible even with innovative flooring installation products to achieve an environmentally sensitive solution. It's a necessity today to make sure that the products and processes are certified non-hazardous, exempt of polluting VOC's, and safe from contributing harmful silica dust (RCS), especially for interior environments where a lot of people will be occupying on a daily basis.
For an example of what type of certifications to look for when searching for adhesives, check out Formulators' GREEN Certifications as the premier carrier of flooring adhesive.
Be an Informed Buyer of Pressure Sensitive Adhesive
The bottom line is that you need to do your own research and find out what the best solutions are for you. Formulators stands by our Aquaflex "All in One" solution, which cuts out unnecessary products so you get everything that you need.
If you're looking for more useful information about adhesives and/or Aquaflex, feel free to check out our resource page.